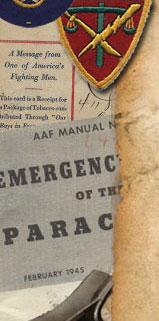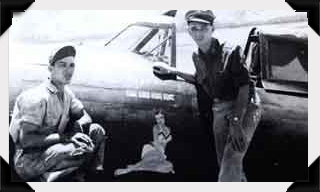 P-47D-4-RA Thunderbolt
Pilot 1st Lt. Marion C. Lutes, (MIA/KIA) Oklahoma MIA April 29, 1944.

Flown by Lt. James W. Harris III of the 49th Fighter Group at Gusap Airfield, the aircraft had 71 on the nose and tail, also a girl on the side of the cockpit (painted by crew chief), and the pilot's name, 'J. W. Harris', with four Japanese victory flags. Lower on the cockpit was 'Crew Chief T/Sgt W. E. White' and 'Asst Cpl  Screws'. The aircraft had a whiter vertical stripe outlined in red behind the cockpit, and red-lined US Star on the fuselage, and 'Star and bar' on the wing.

When the 49th FG converted to P-38 Lightnings, this aircraft was transferred to the 5th Service Group at Nadzab Airfield to be used as a training aircraft, by the Combat Replacement Training Center (CRTC School) Mission History Pilot Lutes took off at 14:15 from Nadzab #3 Airfield (Fighter Strip) to test fly this P-47 and test fire its guns in the Faita area. No contact was made after take off. In fact, he crashed in the Finisterre Mountains. It is unclear if Lutes bailed out, survived the crash, or died near the wreck. He is listed as Missing IN Action (MIA) to this day.
Wreckage
The wreckage was first located at at about 8,200' near the villages of Nando and Tauta by a group of students 'Operation Drake' in 1979. They discovered the cockpit closed, and no remains were seen.
More about P-47 Thunderbolt