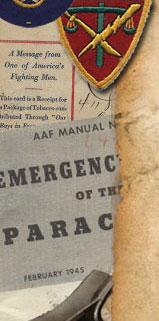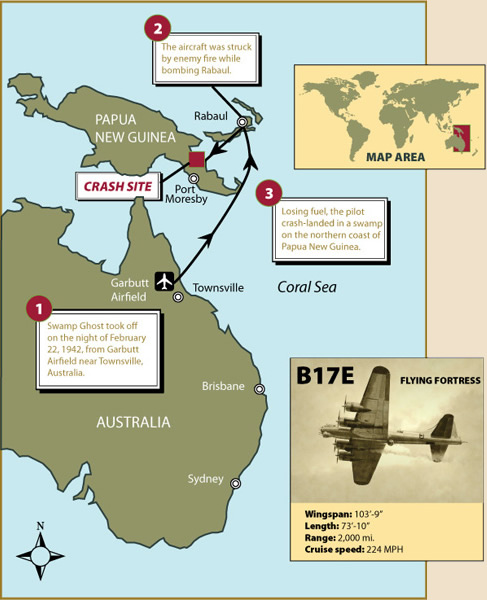 Last Flight of Swamp Ghost
Swamp Ghost took off on the night of Feb. 22, 1942 from Garbutt Airfield in Australia.

The aircraft was struck by enemy fire while bombing in Rabaul, a township in East New Britain.

Damaged by enemy gunfire and losing fuel, the pilot crash-landed the plane in a swamp on the north coast of Papua New Guinea.

The plane's nine-member crew survived the ordeal and returned to combat after a harrowing six-week trek to safety. However, Swamp Ghost slept beneath water and tall grass for the next 64 years.

Swamp Ghost was salvaged in May 2006, an effort initiated in the mid-1980s by David Tallichet, and carried on by his family and aircraft recovery enthusiast Alfred Hagen.
Air Crew Members (all deceased)
Capt. Fred Eaton, pilot

Capt. Henry "Hotfoot" Harlow, copilot

1st Lt. George Munroe, navigator

Sgt. Richard "Dick" Oliver, bombardier

Sgt. Clarence Lemieux, flight engineer

Sgt. Howard Sorenson, radioman/gunner

Sgt. William Schwartz, waist gunner

Sgt. John Hall, rear gunner

Sgt. Russell Crawford, waist gunner