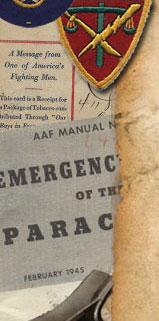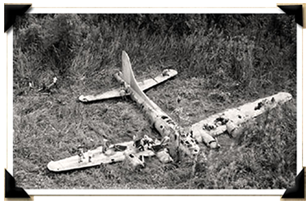 Swamp Ghost History
On Feb. 23, 1942, a B-17E Flying Fortress bomber crashed in one of the most remote and wild places on Earth: the primitive Agaimbo swamp located on the island of Papua New Guinea. The plane, piloted by young U.S. Army Air Corps Capt. Fred Eaton, had flown a long, dangerous mission from Australia against the Japanese Fortress at Rabaul in New Britain. This was the first long-range Allied bombing mission of World War II following Japan's attack on Pearl Harbor that included the U.S. The crew survived their ordeal and, after a six week trek to safety, returned to combat. Their B-17E, however, remained forgotten in the swamp until it was rediscovered in 1972 by an Australian Air Force crew.
In the mid-1980s, the late World War II pilot, restaurant industry pioneer and antique aircraft collector David Tallichet initiated efforts to recover and return the plane to U.S. soil. His dream was fulfilled in 2010 through the joint efforts of his family and aircraft salvage enthusiast Alfred Hagen.
Nicknamed Swamp Ghost, the B-17E has become an icon of military aviation. In tribute to its intact state, romantic isolation and the extreme challenges involved in its salvage, it is known among historians as military aviation's Holy Grail.
Coincidentally, the B-17E was assigned to the Kangaroo Squadron, which flew into Pearl Harbor from San Francisco during the Japanese attack on December 7, 1941. This occurrence contributed to the disaster because U.S. Oahu radar personnel assumed the incoming Japanese attack wave represented the squadron's expected arrival. Swamp Ghost was not with the squadron on that fateful day, but flew in shortly after the attack.
Prior to its salvage, Swamp Ghost was considered the best-preserved unrecovered B-17E in the world. With its return to the Port of Long Beach, Swamp Ghost completed its final mission 68 years after take-off. Only four aircraft models of its type have ever been recovered. The aircraft will be restored, possibly to flying condition, for display at an aviation museum as a symbol of America's military aviation heritage.